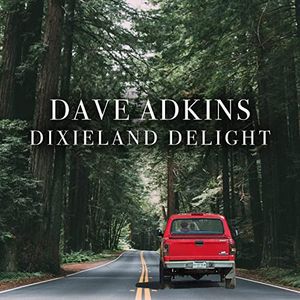 Mountain Fever Records is proud to announce the new single, "Dixieland Delight," by Dave Adkins. The song garnered Alabama a #1 hit back in the early 80s and is given new life with a fresh bluegrass twist thanks to Adkins' impressive lead vocals and energic style. 
"I loved 'Dixeland Delight' growing up. I used to say all the time that it was a bluegrass song, it just didn't know it yet! I tried to make it the way I heard it in my head and the guys playing on the record did just that. I hope folks like it," said Adkins. 
Dave Adkins is an award-winning songwriter but has also achieved significant chart success, Spotify streams, and sales with cover songs. The most recent include "I Can Only Imagine" and "Sold," which reached the #1 spot six times each on the Bluegrass Today charts. 
"Dixieland Delight" is the first single release from Dave Adkins' new bluegrass album, releasing soon on Mountain Fever Records. Additionally, Morning Glory Music, part of the Mountain Fever Records label, just released an original Christian song by Dave Adkins titled "Say Jesus" from an upcoming gospel album also releasing next year.